Various Palty Foam Dye Reviews
If you haven't seen my
Liese Prettia Milk Tea Brown Bubble Hair Dye Review
, you should go check that out as well! For a while, I've been wanting to lighten my hair to a dark ash blonde. Dark blonde sounds really light but it's not really, especially if it is an ashy tone. I've already made an attempt previously using 30 vol 9% peroxide and fudge head paint in medium ash blonde. But my hair ended up being half a shade darker than my previous colour... Perhaps there was not enough peroxide but the sound of using bleach was a little worrying for me as I didn't want it to be too light. So my next idea was to get the bleach from palty's collection and then toning it down afterwards. Unfortunately, having extremely long hair, I need two boxes but there was only one box left, so I ended up getting one box of the bleach and the other one of the lemon tea blond. My plan was to cover as much of the top half of my hair as possible with the bleach and leave it in for 15 minutes. The example result on the back of the box for 15 minutes looked acceptable. Then I would cover the rest of my hair with the lemon tea blond and leave it in for 40, hoping that would lighten my hair as much as possible to match the bleach, if not, give a nice gradient at least. How
wrong
I was... read on if you want to find out (all hair images are unedited)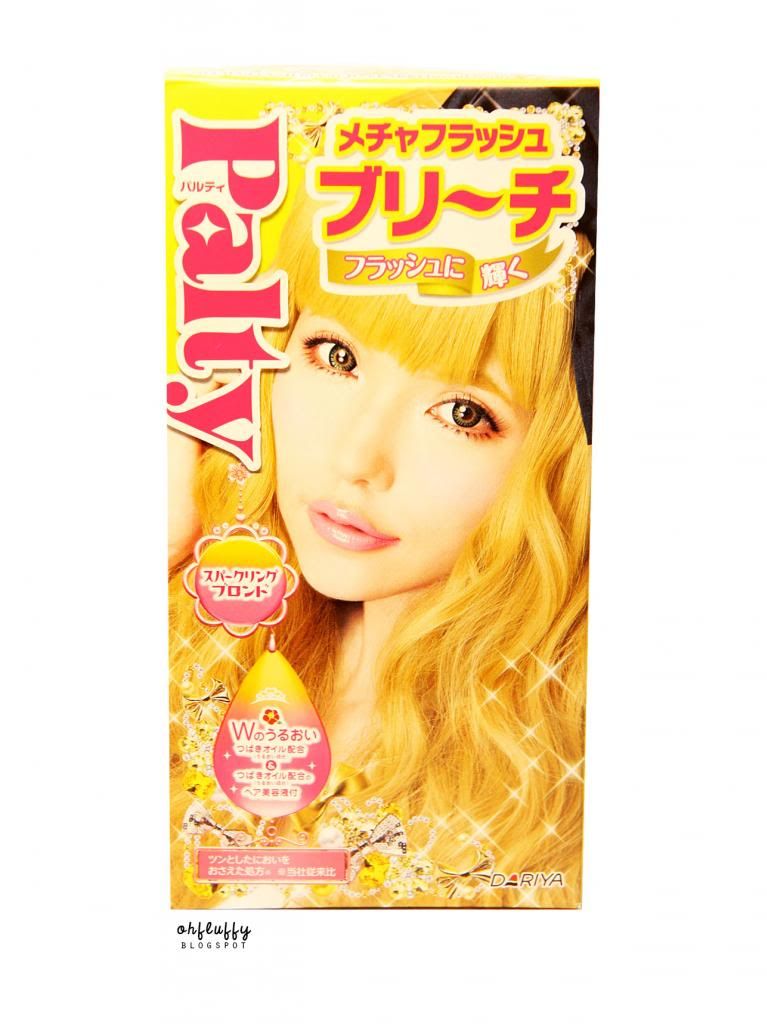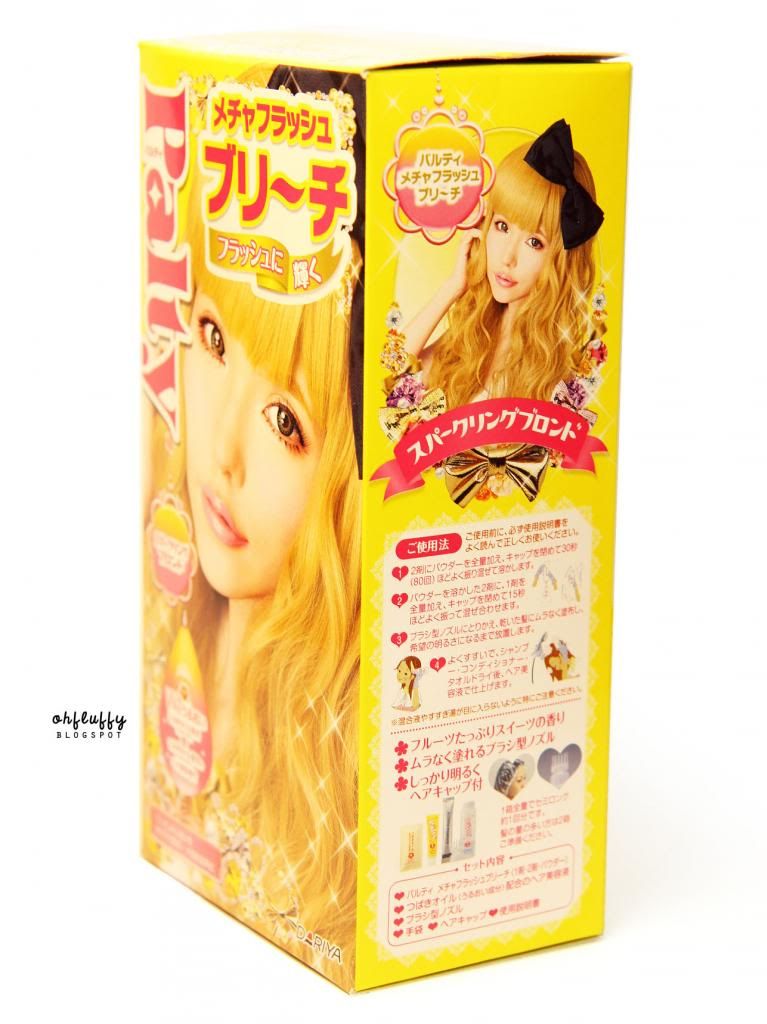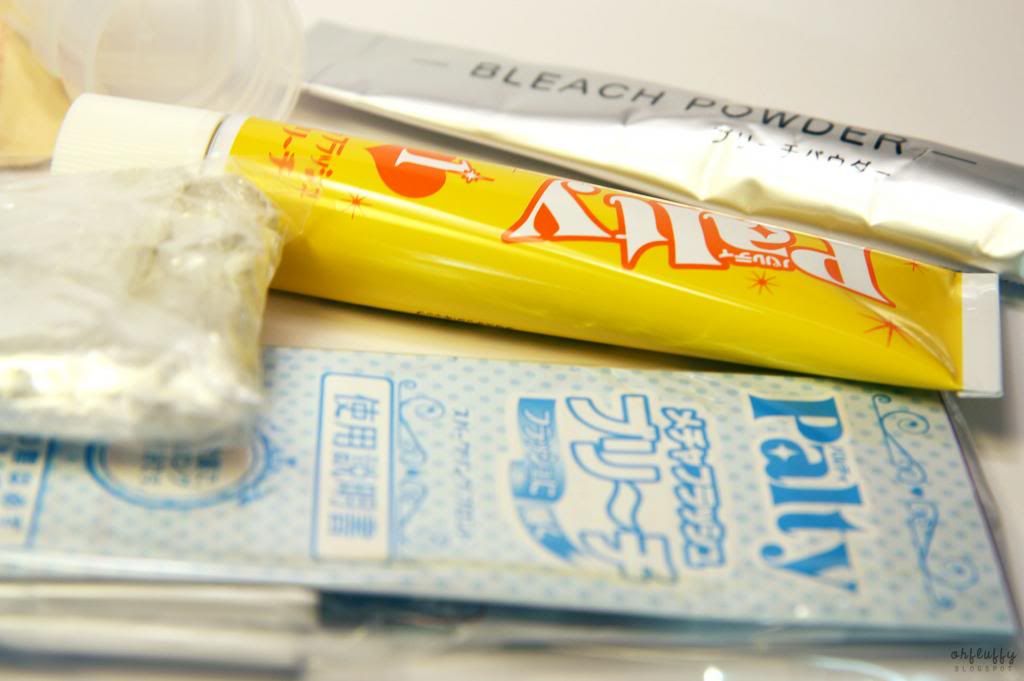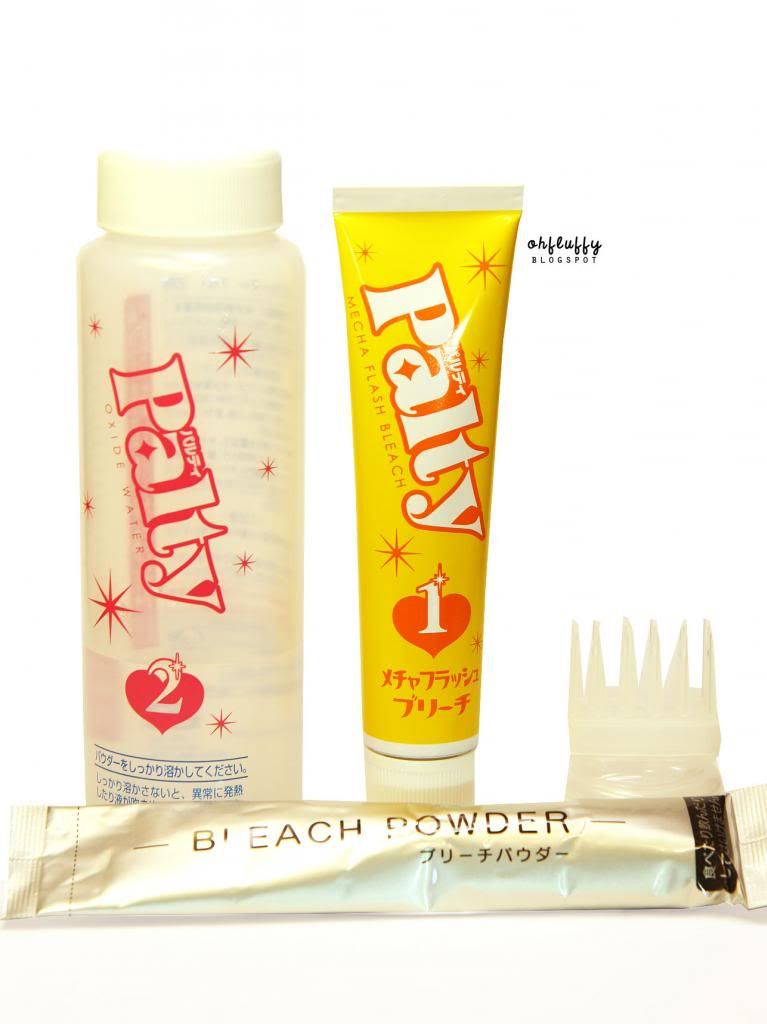 My hair before the dying process, my hair is actually a light brown but the lighting made it look darker: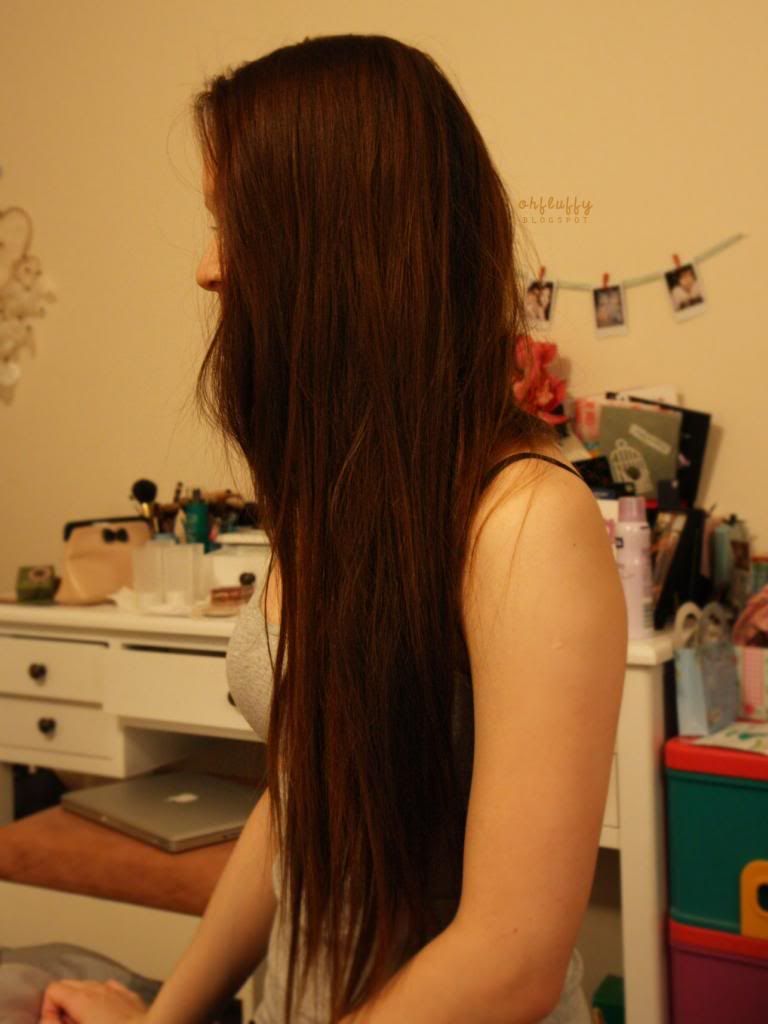 My roots before the dying process: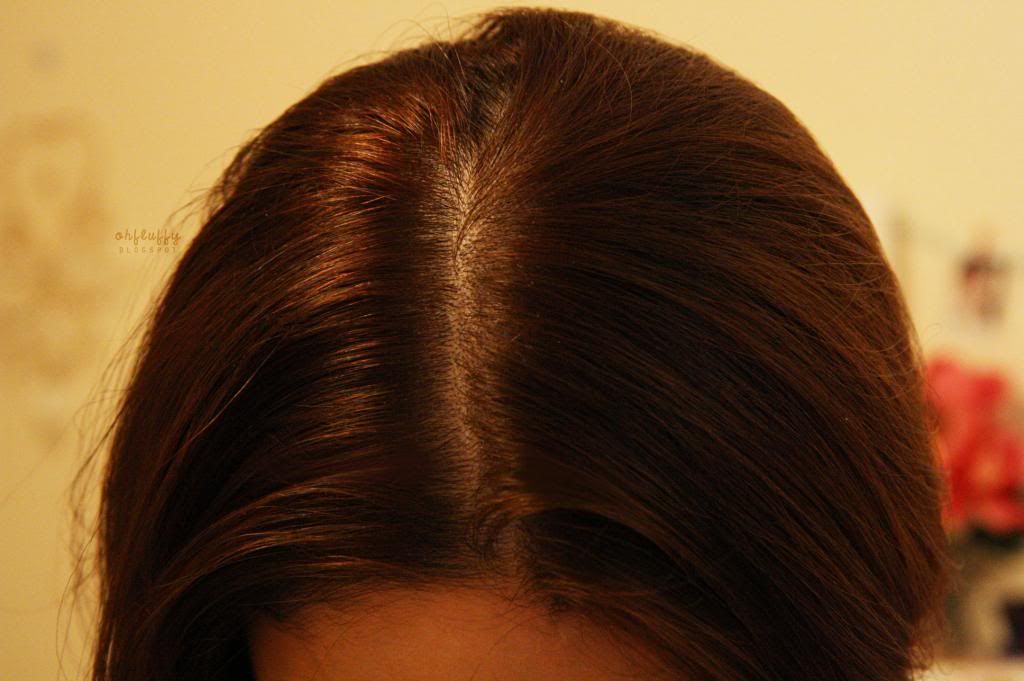 After leaving in the bleach for 15 minutes, my hair turned into a very disturbingly orange colour that was so patchy and inconsistent it wasn't forgiving. Cominica had similar results, check out her post
here
. For some reason, the colour looks extremely different under different lighting. The difference is so big I don't know how to explain it. Also, special tip: don't use a
dark
towel if you're bleaching hair. I completely forgot and my dark purple towel has blotches of pink now.
So here's the packaging for the Lemon Tea Blond.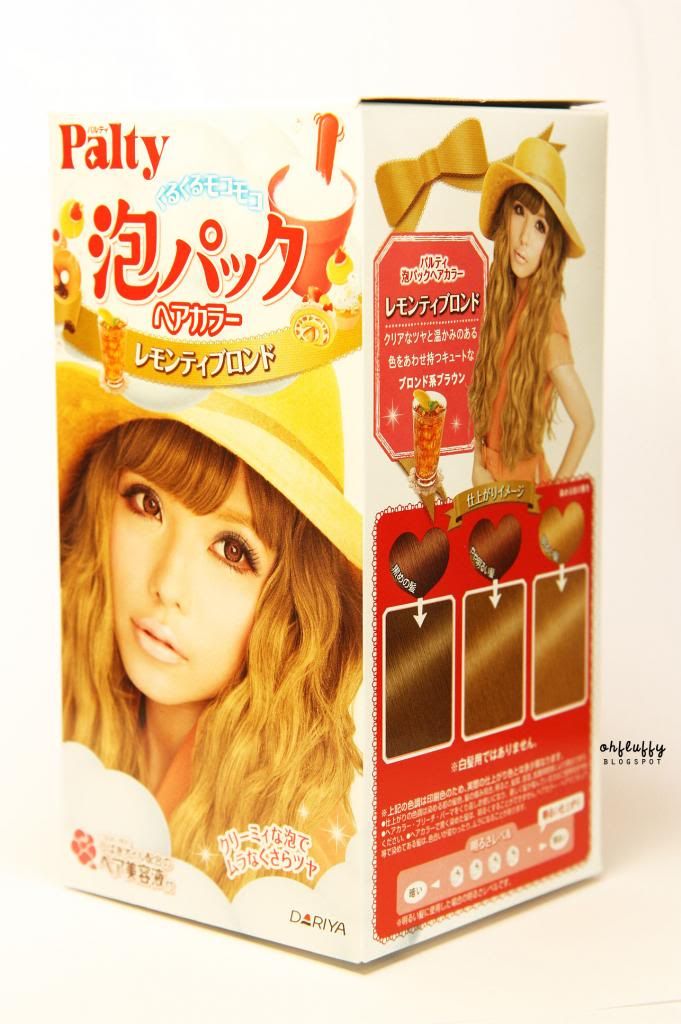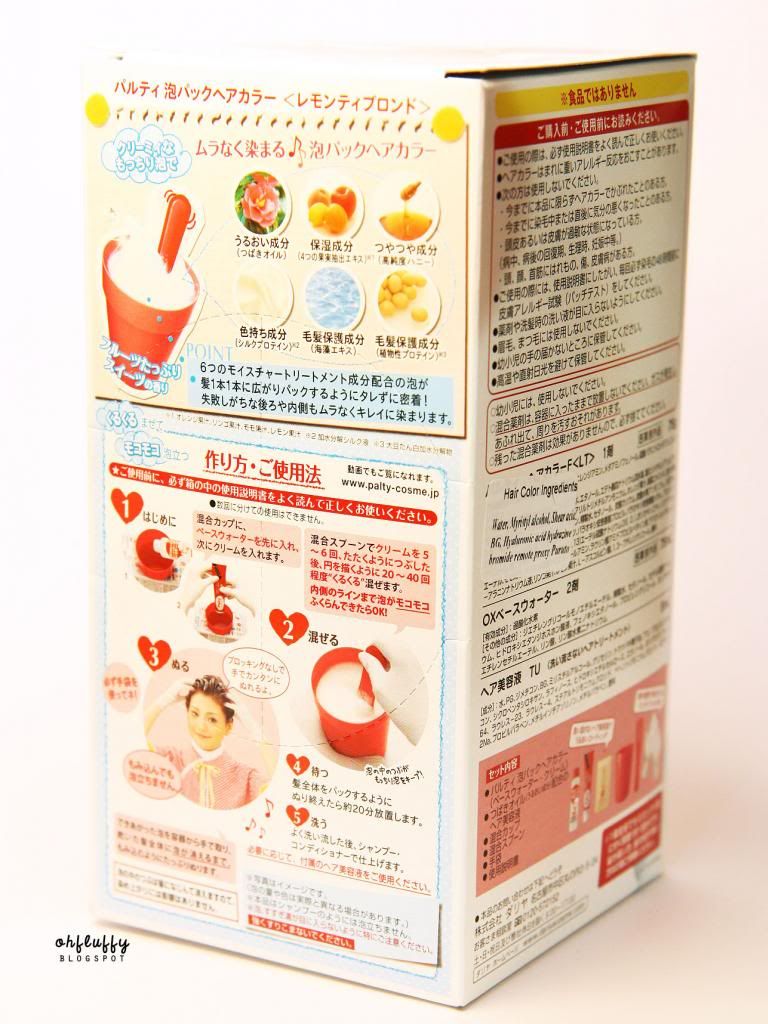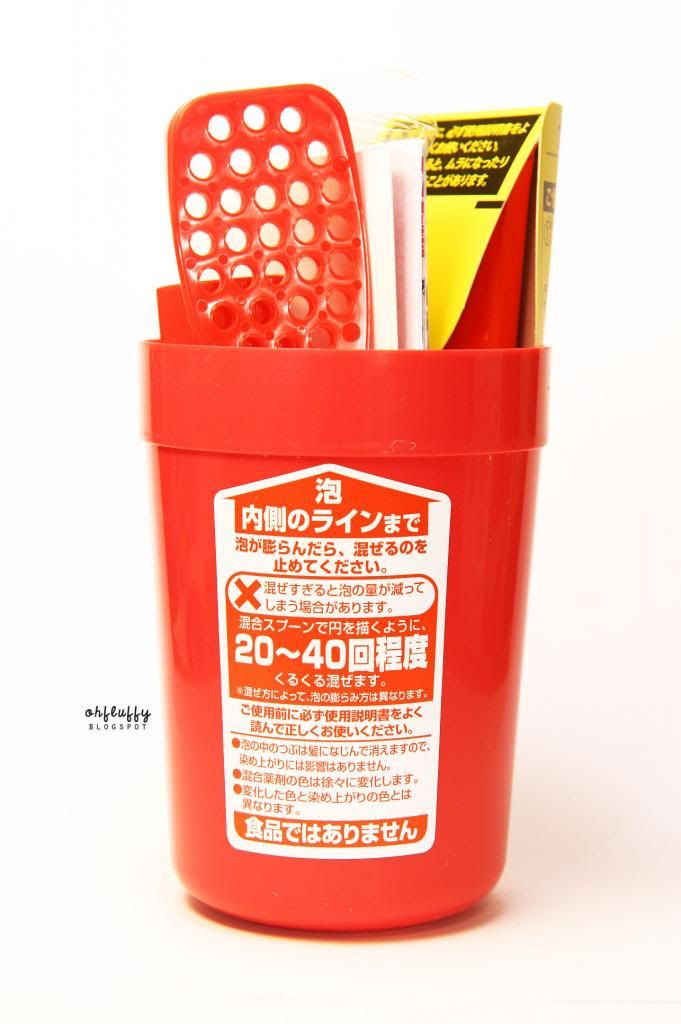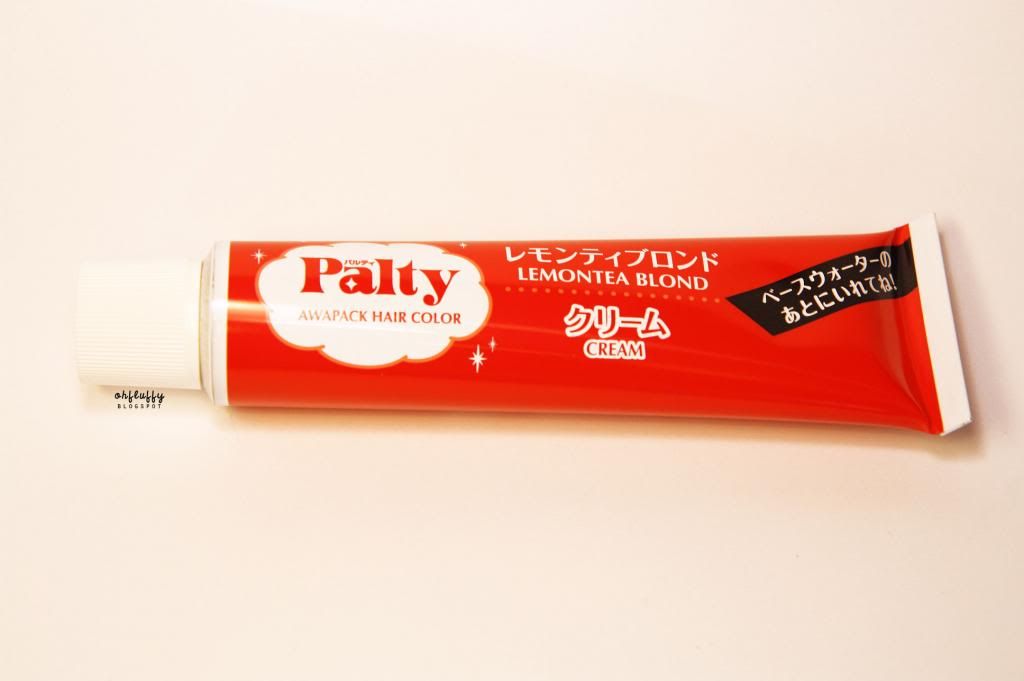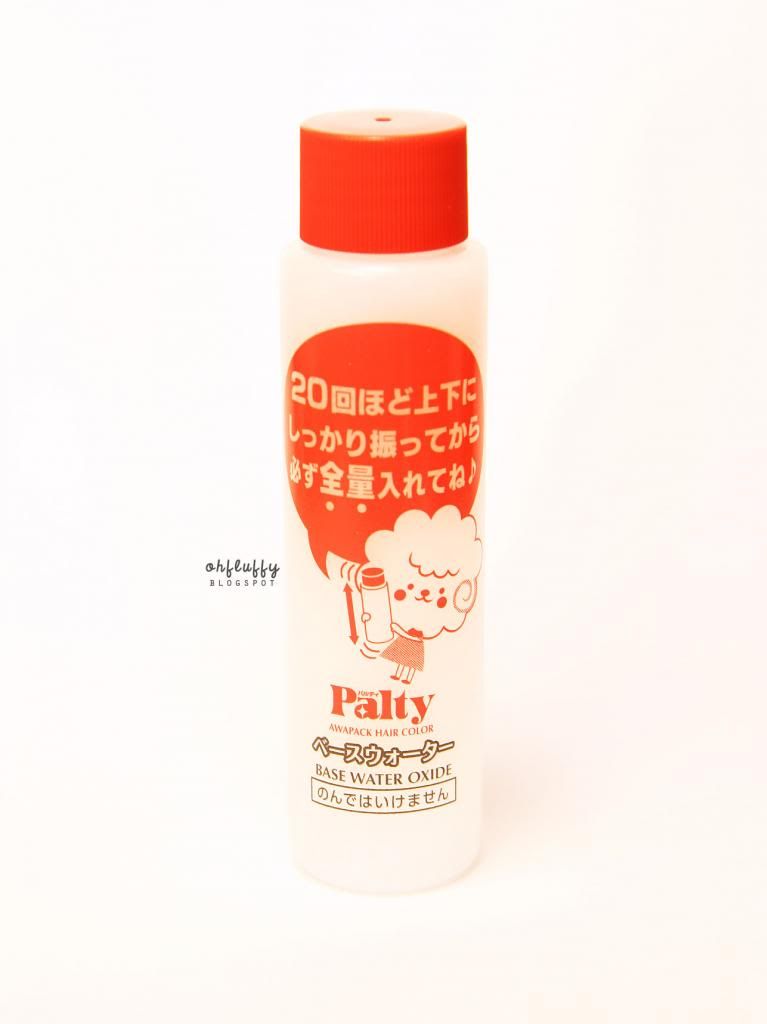 I have to say that though the packaging is very cute, the application isn't great and doesn't contain as much dye as the Liese prettia foam dyes, messy as well... So after putting that through my hair, there was not much of a difference so I ran some Schwarzkopf Igora in Iceflower which was highly recommended by a hair stylist. It did tone down my hair but not as much as he had emphasized it to be.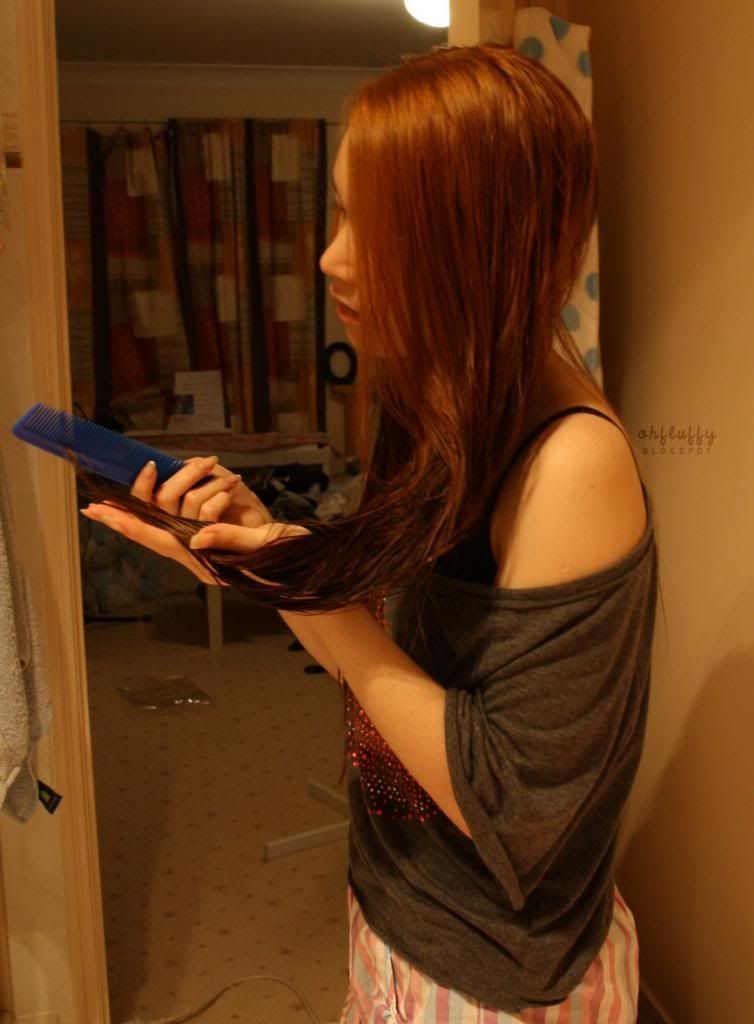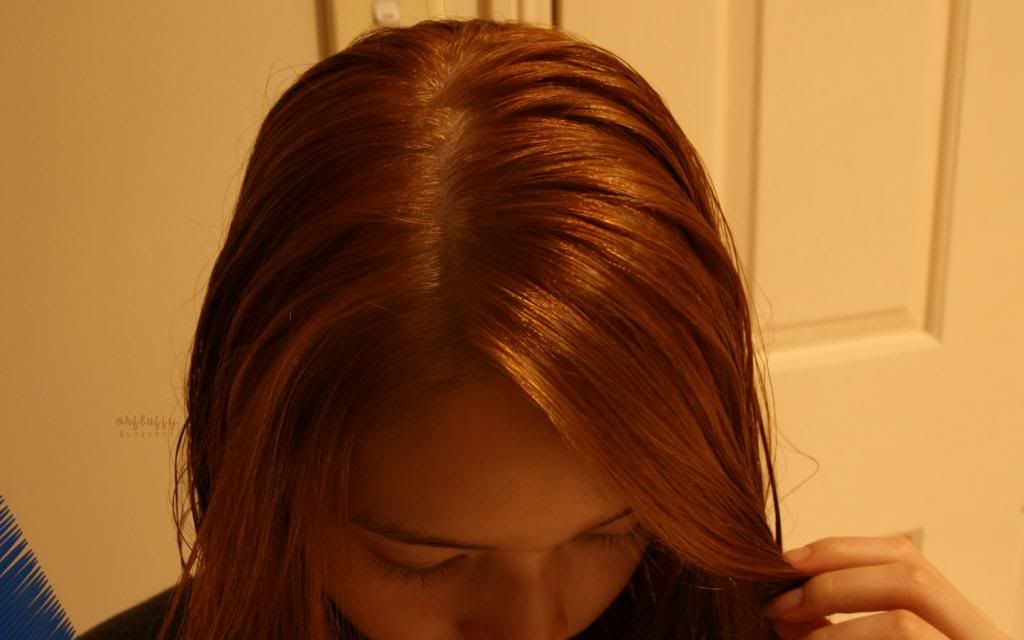 So the day after; this is what my hair looked like under natural lighting. The colour is
alright
but I wasn't used to it. It would have been more tolerable if my entire hair colour matched the top part but there was an obscure gradient and it didn't look very nice. Some parts underneath my layers turned out a very nice ashy brown / blonde but everything else was just very inconsistent. For my eyebrows, I lightened them with concealer and used Dolly Wink Eyebrow Mascara in 01. I am also wearing Beuberry Kitten Eyes Grey circle lenses.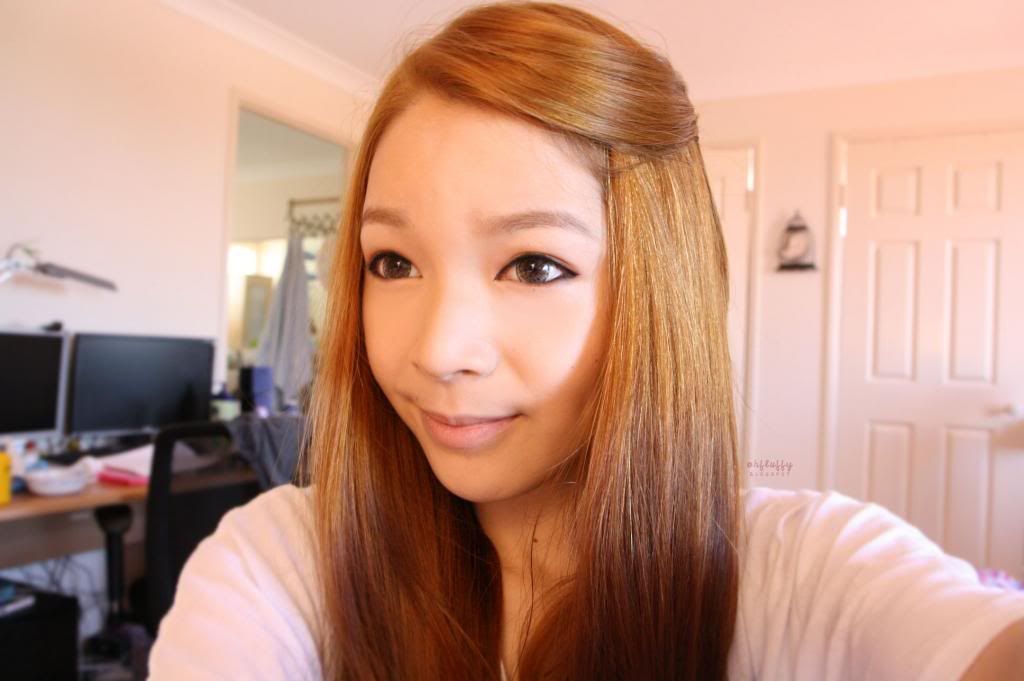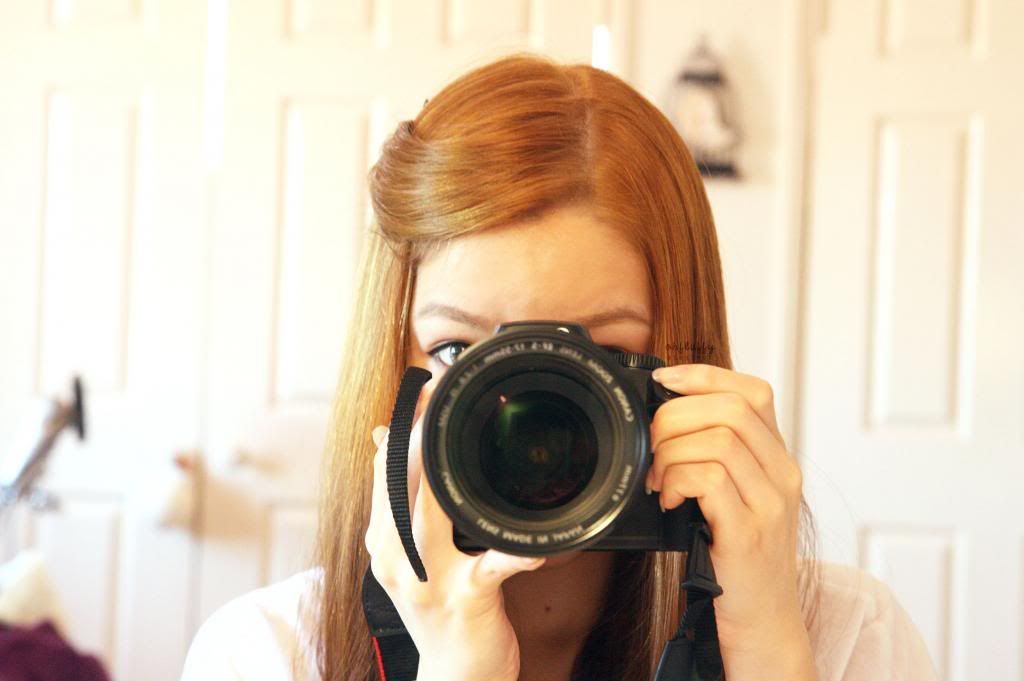 Overall, I should have used a blue tone bleach because I didn't realise the result from the palty bleach would be so yellow/orange. Don't ever trust the example results on the back of the box. I was really hoping that the Igora would tone down the orange a lot more, but I should have used a silver toner or a stronger one at least. The product itself worked very well but it didn't achieve what I was going for. Maybe it'll work out differently for different hair types.
Palty Mecha Flash Hair Bleach in Sparkling Blonde Review 3.5/5
★
★
★
Positives:
Significantly lightened hair in short amount of time
Cute packaging
Fragrance is not too overwhelming
Bottle nozzle makes application easy
Negatives:
One box is far from enough for long hair
Even though mixture was applied very evenly, result was still very inconsistent
Drying
Outcome doesn't match result or swatch
Treatment isn't that great
The dye did its job, but didn't expect it to be so orange. It may turn out differently for others. I can't say I really like it that much but if you're looking to use it, I would recommend it. Just be wary of the consequences and make sure to have a deep conditioner handy because the treatment it comes with isn't good :)
Palty Lemon Tea Blond Foam Dye Review 3.5/5
★
★
★
Positives:
Cute packaging
Fragrance is not too overwhelming
Negatives:
One box is far from enough for long hair
Messy design/application
Treatment isn't that great
Didn't do much for my hair
I don't have much to say about this dye. When the new colour came out, I was really eager to try it but now I'm feeling like I had too many expectations. Left it in for 40 minutes and it really didn't do much at all. My hair is very easy to dye and most of the time I always leave it in for 40 minutes to achieve a vivid colour, but this one didn't do anything. Toned down the yellow/orange from the previous bleach but not very much at all. Again, if you're wanting to achieve this colour I suggest you bleach it before-hand with a blue tone bleach or try a different brand. I can't be certain as to whether or not it's any good but maybe one day I'll dry again.