Sasa.com Love Package!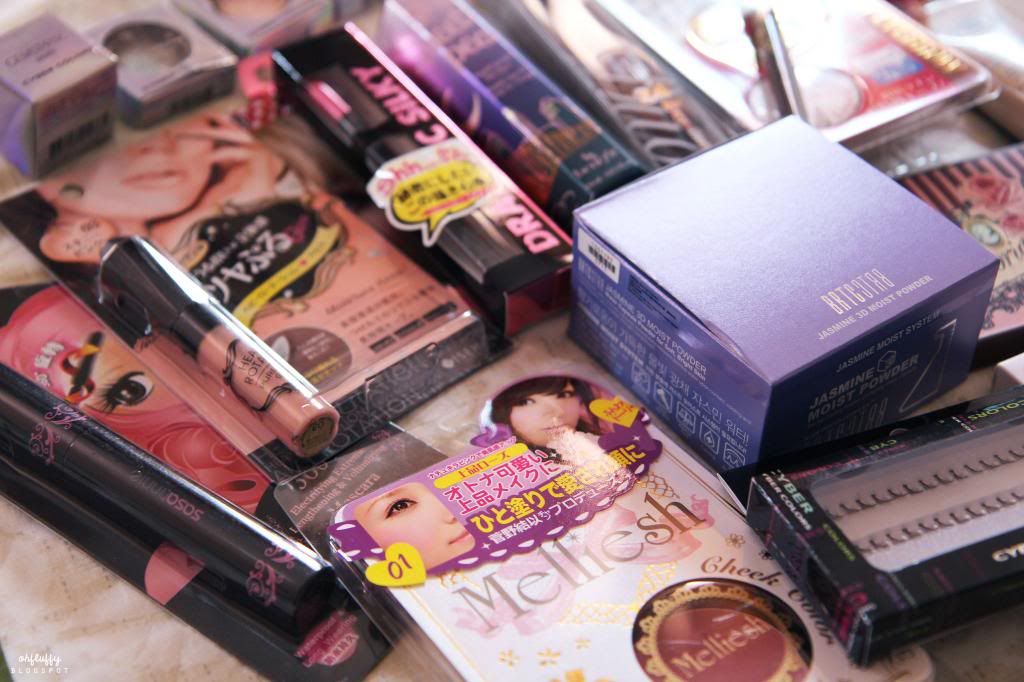 I recently sent a very lovely and generous package from Sasa.com to do a makeup tutorial. I tried to use as many products I received as possible and here is what I came up with!
Beautiful colours with great pigmentation and loads of glitter! Great for any look, easy to blend and build intensity. There's an incredible range of colours for a great price! I love these!
5/5!
The Face Shop CLEAN FACE Oil Free BB Cream 35g
http://bit.ly/Zfermd
Very light and 'souffle-like' texture. Coverage is light-medium and buildable. Might need a little help with concealer though. Best suited to hot and humid weather or people looking for a light and natural coverage. Doesn't break me out.
4/5!
Beautilicious Victoria :
http://web1.sasa.com/SasaWeb/eng/product/viewProductDetail.jspa?itemno=105575502003
Some very unique colours here, there are three eyeshadows and one blush. The eyeshadows all have gold shimmers. Not very pigmented but still very buildable. Comes in a cute and compact case!
3/5!
BRTC JASMINE Jasmine 3D Moist Powder 25 g :
http://bit.ly/U611nD
Love this powder so much! Gives a beautiful matte finish with great coverage. Something also very unique about this, is the powder contains jasmine essence. So when I put it on my face, it feels a little damp, making my skin more hydrated and youthful!
5/5!
Sasatinnie Graffiti Top Nail Polish 10mL GN106 Red
http://web1.sasa.com/SasaWeb/eng/product/viewProductDetail.jspa?itemno=105460105060
I've never used crackle nail polish before so I don't know what the standards are. This does the job very well! :) But I'm not a fan of red for nails. Regardless, it does what it's meant to, so 5/5!
Cyber Colors DOLLY EYES Dolly Eyes - 01 Natural Lashes :
http://bit.ly/RBpMdh
Amazing! These look so beautiful and natural because they're not too long and blend very well with your real lashes. Easy to use but may need tweezers!
5/5.
Cyber Colors 24 HR 24 hr Eyeliner Duo :
http://bit.ly/UGI1JN
Great duo! I love both the liquid eyeliner and the pencil liner. The liquid eyeliner's brush is very long which allows great precision. The pencil liner is retractable to very handy. However... don't close the lid even when there's only a little bit of the eyeliner extended... mine broke straight away.. haha.
4/5
.
K-PALETTE Lasting 2-way eyebrow 02 Honey :
http://bit.ly/Tud0dk
This works well for both grooming and filling in your eyebrows as the liquid liner side of the pen keeps eyebrow hairs in place. Colour didn't really match my hair colour though but it works very well.
4/5
.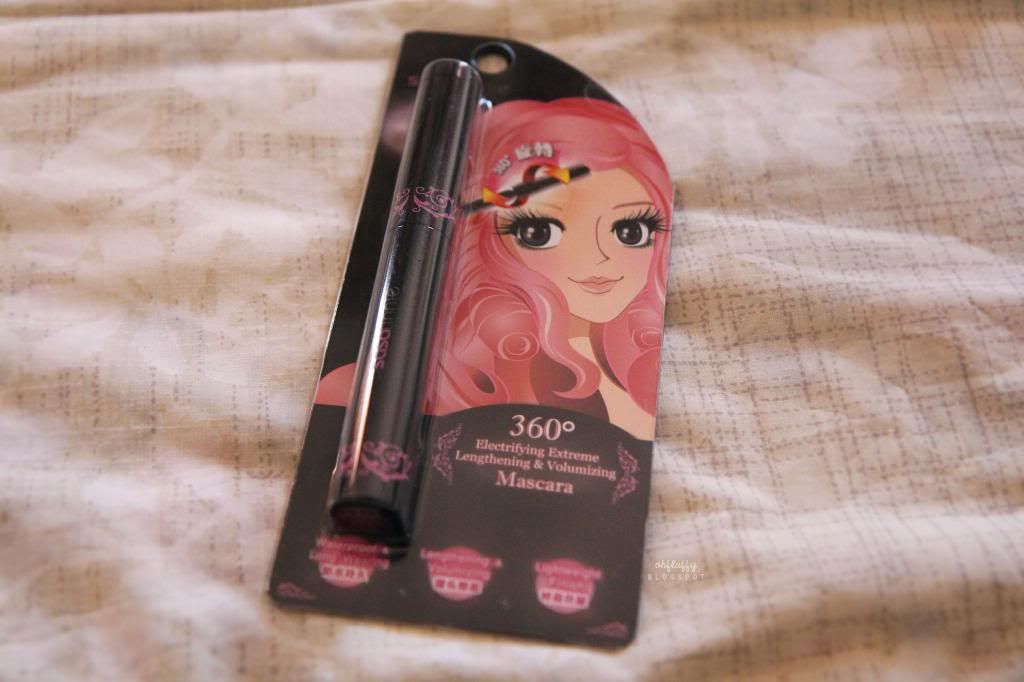 Sasatinnie 360° Electrifying Extreme Lengthening & Volumizing Mascara (8.5 g) :
http://bit.ly/SKpHEe
This is an amazing mascara. The formula itself is already incredible, but the selling point of this is the 360° rotating brush. Highly comparable to my other favourite mescaras like Benefit's They're Real! and Estee Lauder's lengthening mascara. 6/5 if it were possible! Highly recommend.
Melliesh Cheek Color (01) :
http://bit.ly/ZfeDC5
Beautiful pink flush that is very pigmented and buildable,
5/5
.
Kiss Me HEAVY ROTATION Pure Color Gloss 03 Skinny Pink 7 g :
http://bit.ly/ZfeGOi
A very girly and pretty nude pink lip gloss. Tends to make dry lips look dryer but most lip glosses do anyway. I love this colour and the brush is very nice.
5/5.
FITS Dramatic Silky Pencil Eyeliner (1piece) :
http://bit.ly/V4DpAw
This eyeliner is retractable but it doesn't come with a lid, so I'm very worried that it'll wind itself up and break inside my makeup bag when I am travelling or something. But so far, it's been fine. Nothing really special about this eyeliner besides from how thin it is and how precise. Otherwise it's just another eyeliner.
3.5/5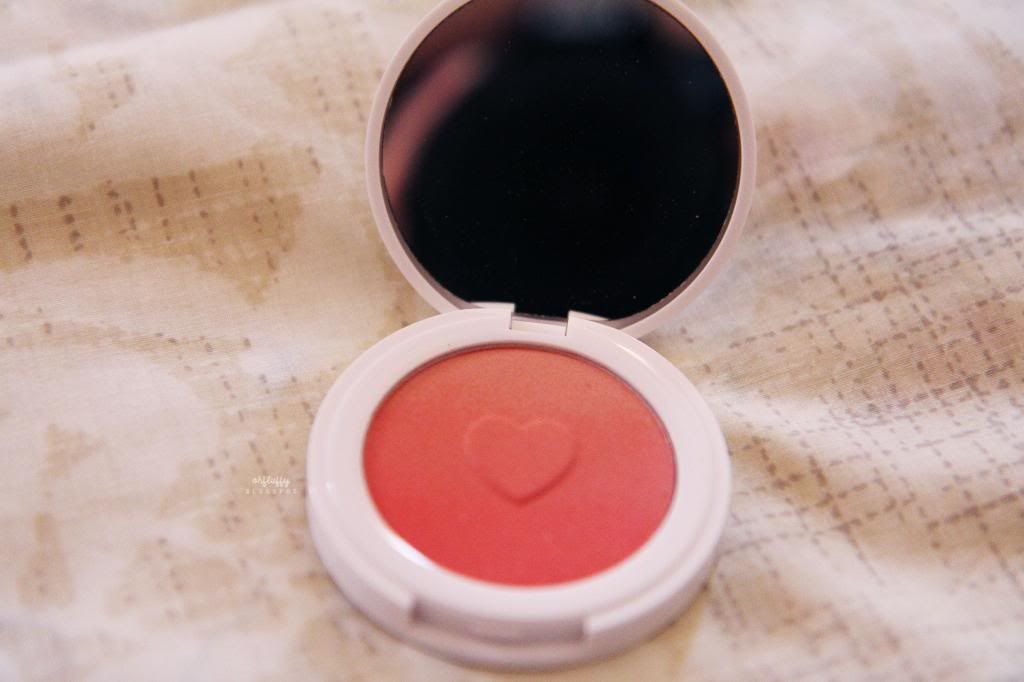 Sasatinnie I LOVE SASATINNIE Color Fusion Gradation Blush 02 PEACH ORANGE
http://web1.sasa.com/SasaWeb/eng/product/viewProductDetail.jspa?itemno=105342304009
A very cute peachy coral colour! I love this!
5/5
!
Color Combos GIRL Glittering Liquid Eyeliner 02 Gold :
http://bit.ly/RBpHX0
Cute packaging and a pretty gold glitter liner.
4/5
!
Benefit Girl Meets Pearl Liquid Pearl for Face 12mL
http://web1.sasa.com/SasaWeb/eng/product/viewProductDetail.jspa?itemno=105823905001
This smells amazing but to be honest doesn't really do much for me. Was hoping it was similar to a highlighter but it just doesn't do much for me. Maybe I'm too pale? It leaves a glittery glow but it's nothing compared to my Missha BB Boomer.
2.5/5